Casting defects have become weaknesses in the metal foundry industry
2019-05-07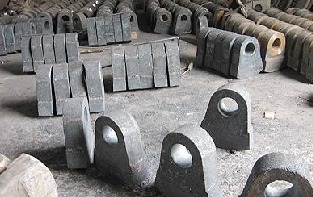 A major problem in the development of cast steel castings in China is the casting defect, because the most important factor affecting the quality of castings such as cast iron cast iron is how to solve the problems of casting defects, including scratches, pinholes, wear, and defects in parallel. Damages, sand holes, cracks, and hardness reductions have been solved by foundry companies in the production of castings such as cast iron and other castings.
For now, the above-mentioned various casting defects can only take corresponding remedial measures and cannot fundamentally solve these defects. Experts also conducted targeted research on these remedial measures. At present, the following measures are taken to remedy the defects of castings such as cast steel cast iron: The first is argon arc welding. This method is mainly aimed at precision cast steel iron castings, aluminum alloy die castings, etc. The welding efficiency is high and the accuracy is higher than that of electric welding machines. . The second is the electric welding machine. This method is mainly used for castings such as cast steel cast iron. It can repair large defects with high efficiency. Both of these methods have their own deficiencies, and some of them have secondary defects. Therefore, from the current point of view, the defects on castings cannot be completely eliminated, and they can only be solved specifically for specific problems.
The appearance of these casting defects, such as cast steel cast iron, is also related to the low technological level of casting casting production in China and the low performance of the casting equipment used. In order to fundamentally solve these casting defects so as not to confuse the development of foundry companies, the domestic industry should actively improve the level of casting technology and improve the performance of casting equipment. It is believed that after significant improvements in these two areas, the casting defects of these cast steel cast irons will not appear so difficult.